Good Ingredients
Our peppermint mints are so minty, we had to say "mint" twice in their name. Our recipe includes just three simple ingredients, natural peppermint included, for a burst of freshness you can enjoy any time, any place.
Non GMO Certified, Vegan, Kosher Certified, Aspartame Free, Xylitol Free, Dairy Free, Gluten Free, Nut Free, and Soy Free.
Nutrition Facts
| Amount/Serving | %DV* | Amount/Serving | %DV* |
| --- | --- | --- | --- |
| Total Fat 0g | 0% | Total carb. <1g | 1% |
| Sodium 0mg | 0% | Sugars <1g | 2% |
| Protein 0g | 0% | Dietary Fibers 0g | 0% |
Not a significant source of other nutrients. Percent Daily Values based on a 2,000 calorie diet.
---
Serving Size: 1 mint | Servings: 45 | 3 Calories per mint
Ingredients: Cane Sugar, Peppermint Oil, Calcium Stearate
We like to tell it how it is
No hidden agendas or ingredients. Here are some things you can expect from us:
Kosher
Our gum and mints are Kosher certified.
Vegan Certified
Our gum and mints are certified vegan by Vegan.org
Non-GMO Certified
Our gum and mints are Non-GMO verified by the Non-GMO project.
No Artificial Sweeteners
You won't find any fake ingredients, such as aspartame, in our gum or mints. Just organic sugar cane.
Plastic Free
Conventional gums list "Gum Base" as an ingredient- that's code for plastic. Instead of plastic, we use chicle, a sustainable tree sap that we source from Central America.
Synthetic Free
Here is some of the synthetic stuff that is in conventional gum: polyisobutylene, polyvinyl acetate, and butylated hydroxytoluene. You won't find any of these substances - or any other synthetics - in our gum.   
Made in the USA
Our gum is made in the USA, proudly manufactured in our Brooklyn, NY facility.
Biodegradable
Tree sap is biodegradable. Plastic is not.
Customer Reviews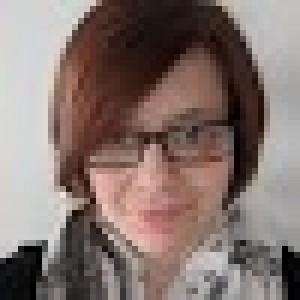 SC
07/25/2021
Stacey C.

United States
Perfect!
This mints are clean, delicious, and freshen your breath instantly after any meal! A go to for those of us who are in a people-facing industry or want to smell minty breath behind their masks!
05/01/2021
Anonymous

United States
Great customer service
The best tasting mints I've ever had!
04/22/2021
Mellisa D.

United States
Still plastic...
Mints are great... come wrapped in plastic. Incredibly counter productive and misleading. Sure the mints don't have plastic, but still not an environmentally friendly product if plastic is still being used in the rest of the product.
12/10/2020
Anonymous

United States
Best Mints
The best mints . The site is very easy to use, and quick delivery. taste is great, not overly strong like more popular brands. My new go to brand.
12/09/2020
Mary K.

United States
Simply mints peppermint
Very refreshing and love them in the afternoon at work . The only reason I bought some was the sample of the in my gum order , please continue sending out samples as I will purchase different flavors if I like them. Love the gum as well . Thank you
BEST SELLERS
What everyone's chewing
See what we're sharing. Besides gum.